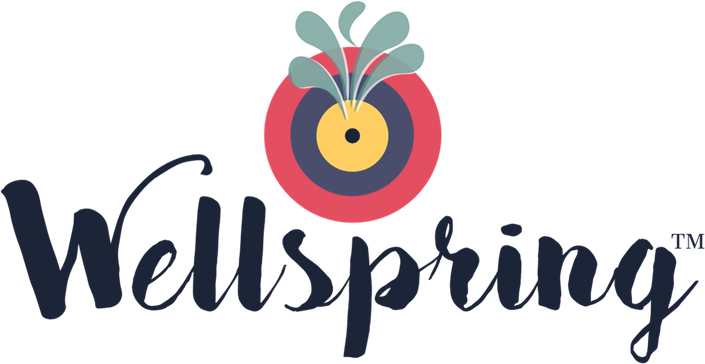 Wellspring
Your Membership Roadmap for Resolving Chronic Illness From the Root Cause
YES, YOU CAN RESOLVE YOUR CHRONIC ILLNESS SYMPTOMS AND FEEL LIKE YOURSELF AGAIN!
Do you desperately want to resolve your chronic illness symptoms and feel better but you're hitting the following road blocks:
lack of motivation
feel like you've tried everything
confused by all the contradictory information out there
feel alone and like nobody cares
desperately need ongoing, affordable support
If that describes you, becoming a Wellspring™ Member is the exact solution you need.
Wellspring is where you will get the help you need to get well again!
The doors to Wellspring™ are currently closed but they will be opening again! Be sure to put your name on the waiting list by clicking the button below so you can get the first invite when the doors open again.

Wellspring™ Promise
When you become a part of our membership experience and engage regularly while taking action consistently, I will guide and support you to remit your chronic illness symptoms from the root cause with a focus on the power of your mind, the foundational pillars of food and nutrition and a flourishing, non-toxic lifestyle.

YOUR WELLSPRING™ SUCCESS PATH
The Wellspring™ Membership is divided by seasons that build upon one another in a systematic fashion. They are all interconnected but it's vital to start at Season 1 and move to Season 2 and 3 in order. Doing this will create lasting sustainable healing for your body because you've not only made changes but you've created healthy habits that will serve you for the rest of your life.

Check out what each season is all about below...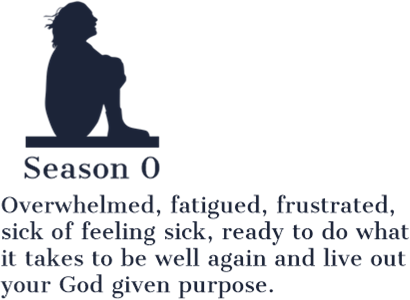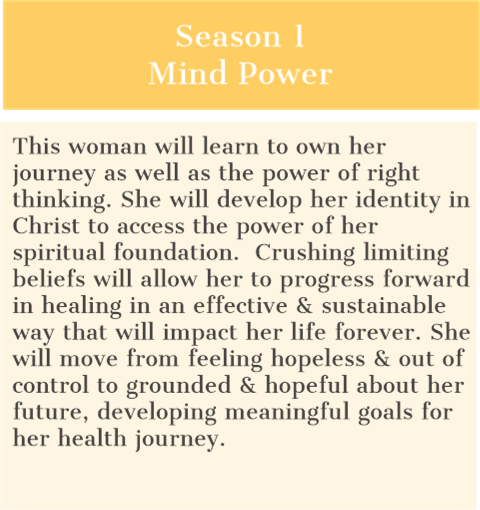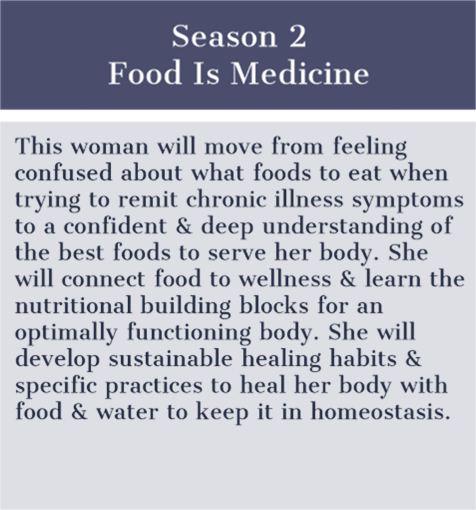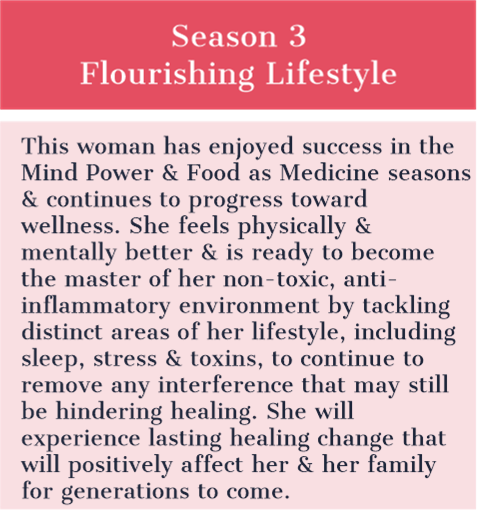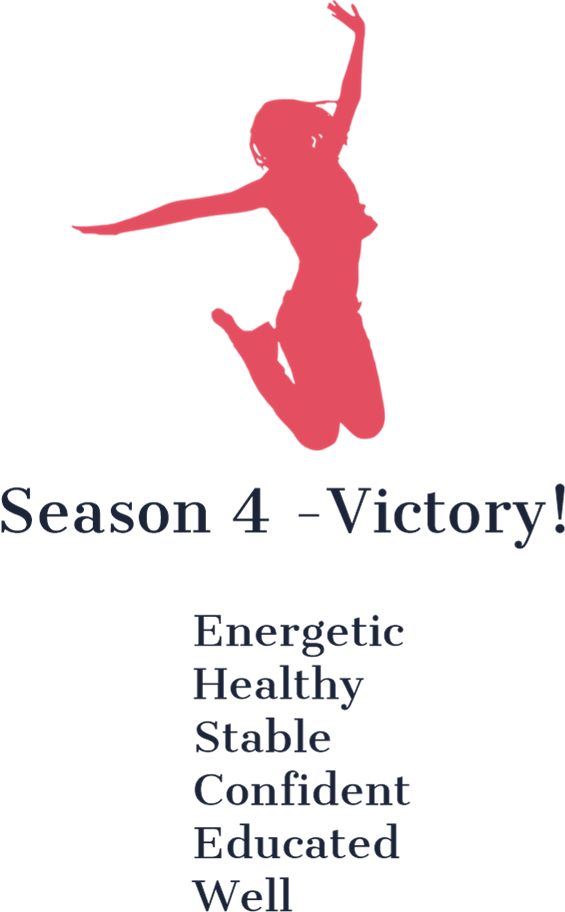 YOUR MILESTONES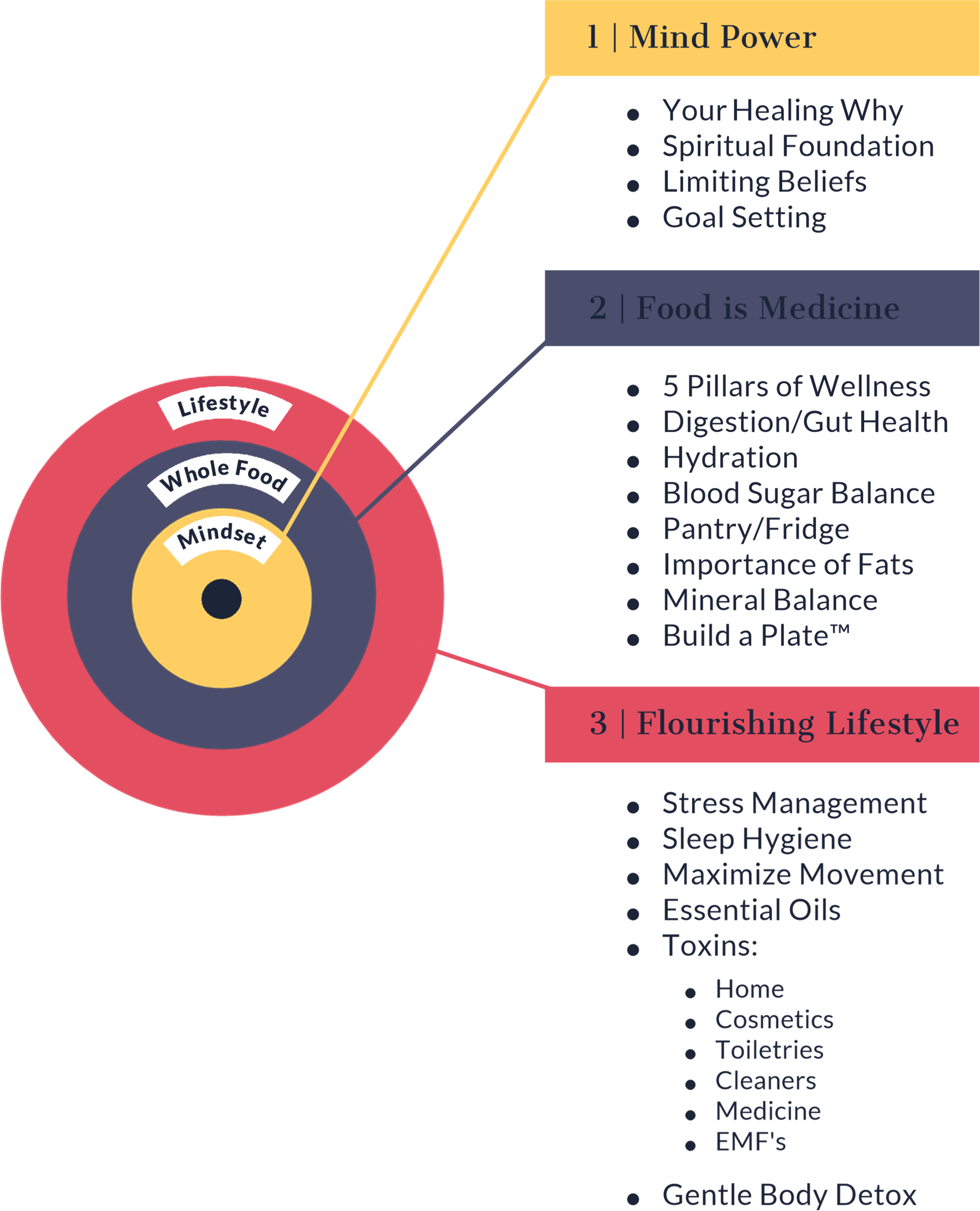 Your Instructor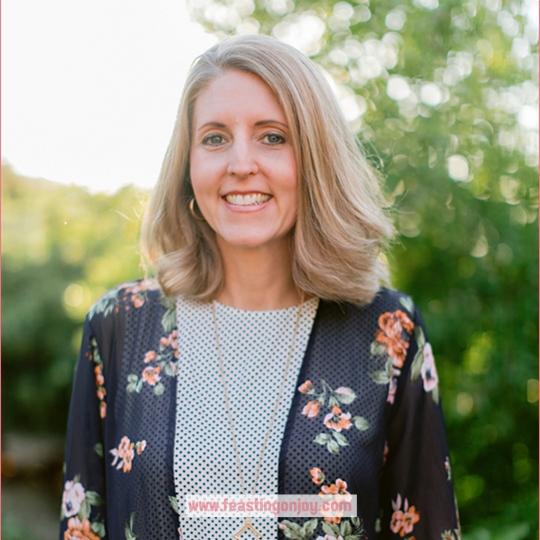 Jennifer is the CEO of JB Well-Being, Inc., and the founder of FeastingOnJoy.com, FeastingOnJoy Oils, Feasting On Joy Wellness and Root Cause Christian Coaching. She is a Functional Nutritional Therapy Practitioner (FNTP) and a Certified Essential Oil Coach (CEOC) through the AADP.
Through her own path of naturally healing her chronic illness along with research and extensive education, she is gifted with the ability to teach, guide and encourage other struggling women about how to create a sustainable, holistic, healthy life where they can live out their God given purpose..
Frequently Asked Questions
What is the timeline of the membership?
This membership will offer you continual support on your healing journey. Since healing is not linear, monthly support becomes extremely valuable. The content in the membership is self-paced so you can go through it on your own timeline and have access to monthly support, coaching and Q&A.
How long do I have access to the membership?
After signing up, during your active membership, you have unlimited access to this course for as long as you like - across any and all devices you own.
What if I am unhappy with the membership?
We would never want you to be unhappy! If you are unsatisfied you can cancel at any time. If you have signed up for the annual option, your refund will be prorated depending on how many months you have been a member at the time of cancellation. If you are canceling a monthly subscription submit your request 7 days PRIOR to the next billing date, not after. You can submit your request by contacting Jennifer at feastingonjoy dot com. If you miss the 7-day cutoff for cancellation request you will be billed for the next month and remain active but your membership will be canceled for the month following that. We cannot refund payments after the fact in the instance that you forgot to notify us.